New Proprietary Limited Company
How do I order a New Company?
Simply fill in our form below. We will review all of your details and contact you with any questions. We will personally prepare your documents. You will receive your documents via email or express post.  
DIY Print: $765 (including GST and ASIC fee)

Hard Copy: $809 (including GST and ASIC fee)
Q & A New Proprietary Limited Company
The questions and answers below are for information purposes only and are not advice. You should arrange your own legal, accounting, financial and other advice.
1. What is a Proprietary Limited Company?
A Proprietary Limited Company is a private company limited by shares.
2. What types of companies do we provide?
We provide proprietary limited companies, superannuation trustee companies and companies to act as trustee of a discretionary trust or unit trust.
3. When is a company created?
A company is created when the application to register the company is lodged with the Australian Securities and Investments Commission (ASIC) and ASIC accept and register the company. ASIC will provide a Certificate of Registration of a Company which shows the date of incorporation of the Company.
4. Who can be a Shareholder?
Shareholders can be individuals and registered companies. Overseas registered companies can be shareholders of proprietary companies in Australia but there may be restrictions. There are no age restrictions on who can be a shareholder, but the initial shareholders should be over 18 years of age as they are required to sign the constitution of the Company.
5. Can I register a company for non-resident officeholders and members?
For a proprietary limited company, one director must be an Australian resident and one company secretary must be an Australian resident. The company's registered office and principal place of business must be in Australia, and PO boxes are not acceptable.
6. Common seal?
A proprietary limited company can now choose whether or not it will have a common seal. In our experience most companies no longer request a common seal and for that reason we do not include a common seal in our New Company package.
7. Share classes?
A constitution is no longer required to include a comprehensive list of share classes with various rights. Instead, our constitution provides the directors with the ability to issue shares with such 
preferential, deferred, qualified, guaranteed or other special rights, privileges or conditions; 
restrictions or limitations in regard to dividends, voting, return of capital, distribution of assets or otherwise, as the directors determine. The directors can also issue preference shares that are liable to be redeemed.
8. How does the Company register for an ABN?
We can assist you with this. Please see our 'ABN Application' page.
What can I call the Company
You can choose any suitable name, but there are some restrictions:
View Restrictions
A company name must indicate the company's legal status. A proprietary company must include the word 'Proprietary' or the abbreviation 'Pty' in its name.
A company must also indicate the liability of its members in its name: if the liability is limited, the company name must end with the word 'Limited' or the abbreviation 'Ltd'.
You can not choose a name that is already registered to a company or business. The ASIC has a free National Names index search you can use to check this: https://connectonline.asic.gov.au/RegistrySearch/faces/landing/SearchRegisters.jspx?_adf.ctrl-state=752i59uq1_4
Also there are some words that you cannot use without special approval. Certain words and phrases cannot be used in company names without the approval of a specified Minister or Government agency, for example words such as 'building society', bank,'trust', 'trustee', 'university', 'chamber of commerce', 'chartered', 'GST' and 'made in Australia' as well as words suggesting a misleading connection with Government, the 'Royal Family' or an ex-servicemen's organisation. These restrictions make sure that a company's name does not mislead people about its activities.
ASIC has placed restrictions on the characters that can be used in company names to the letters A-Z, number 0-9 and punctuation characters ! ( ) : ; ? , – and &.
ASIC may refuse to register certain names if they are offensive or suggestive of illegal activity.
You may also need to consider if your proposed name is similar or identical to any registered or pending trademarks. See IP Australia at www.ipaustralia.gov.au.
Using the ACN as a name
It is not necessary to give a company a name. If you prefer, the name of the company on registration can be its Australian Company Number (ACN), which ASIC gives a company when they register it.
Constitution or Replaceable Rules?
A company either elects to have a Constitution which is a set of rules which govern the internal management of the company, or elects not to have a constitution in which case the replaceable rules (
RR
) in the Corporations Act 2001 (Cth) will apply to the company. 
We think that it is better for a company to have a constitution rather than rely on the RR. This is because our constitution covers some issues that are not addressed by the RR. For example:
View Example
Under our constitution pre-emptive rights attach to the issue of shares as well as the transfer of shares, whereas under the RR pre-emptive rights only attach to future share issues.
Under the RR the chairman of a meeting of directors or of members has a casting vote, and this may not be appropriate.
The RR are not sufficient alone if the company wants to issue partly paid shares as they don't include necessary provisions for making calls and forfeiture. Our constitution includes such provisions.
Under the RR any person can be appointed an additional director to make up a quorum for a director's meeting, and this may not be appropriate.
Under the RR conflicts of interest are not dealt with in great detail.
There is no provision in the RR for the indemnification of directors and officers for liability incurred by them in performing their functions. We include such indemnification in our constitution.
If the RR are relied on any future changes to the RR contained in the Corporations Act will bind the company (whether or not the company is aware of those changes).
What are some of the features of our New Company package?
The following are some of the features of our New Company package. However the constitution should be read in full to understand the relationship between the directors and members and how the company works
Constitution including Division 7A loan provisions
All documents to set up the company and register the Company with ASIC
On-line lodging of form 201 with ASIC??
Our documents are easy to read and understand
You decide how you want the documents delivered to you and therefore how much you pay
We prepare your documents and call you if we have any questions
We can include your logo
Fast delivery by e-mail or express post
Show More features of this package
A constitution rather than relying on the replaceable rules, with the advantages as discussed above;
Pre-emptive rights on the transfer of shares (unless to a related party or to a party as a result of the death of a member). This procedure can be waived by all members in writing;
???Division 7A??? loan provisions;
Provisions dealing with the issue, calls on and forfeiture of partly paid shares;
Ability to issue different classes of shares with any rights, privileges or conditions and any restrictions or limitations as the directors determine. No need to pre-define various share class rights and restrictions;
Provisions dealing with the indemnification of directors and officers for liability incurred by them in performing their functions.
Provisions dealing with directors and officers insurance.
Provisions dealing with conflicts of interest (generally required by banks and other financial institutions).
Directors discretion to refuse to register a transfer of shares without giving any reason (unless transfer is to a related party or to a party as a result of the death of a member).
Constitution allows the company to be both a multiple member/director company and a sole member/director company.
No need to hold annual general meetings.
No need to sign under common seal.
Document Shop delivery options?
*Prices are GST inclusive. These prices include the ASIC registration fee of $512 (GST free).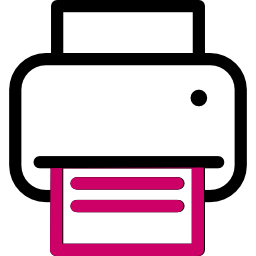 DIY Print $765
DIY Print – We will deliver all documents to you via e-mail.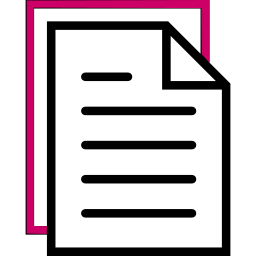 Hard copy $809
Hard copy – We will print, bind and deliver all documents to you in a binder via express post.
What do I get if I order a New Company?
When ordering a New Company you will receive:
Constitution;
Consents to act as Director, Secretary, Director/Secretary, Public Officer;
Occupier of Registered Office consent and appointment of agent at Registered Office (if the company does not occupy the registered office);
ASIC Form 201;
Notice by Members appointing the first Directors;
Share Certificates;
Register of Members, Allotment Journal, Transfer Journal and Register of Security Interests.
Certificate of Registration.
If you choose Hard Copy delivery – a binder.
We will electronically lodge the ASIC Form 201 for you.
Disclaimer
You should not rely solely on the information in these questions and answers because they are of a general nature only and the tax and commercial laws apply differently to different people and circumstances. Also as the law changes constantly, there may have been changes to the law since these questions and answers were written. None of the information is intended to be legal, accounting, financial or other advice. You must not act on the information. You must seek your own legal, accounting, financial and other advice.
Document Shop Pty Ltd and it???s directors, officers, employees, agents, consultants and the author of these questions and answers expressly disclaim any and all liability to any person or entity for the consequence of anything done or omitted to be done by any such person or entity relying on a part or all of the contents of these questions and answers.
PO Box 47 Highgate SA 5063
Services
---
Company Compliance
Business Names
Not For Profit
PO Box 47 Highgate SA 5063